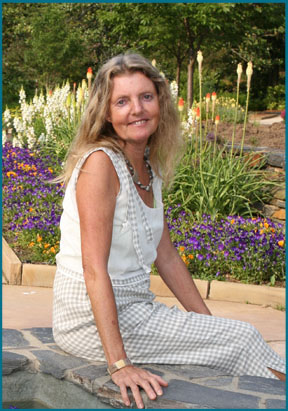 Art for Awakening by

These vibrant watercolors & innovative designs radiate joy & a tender love for all creation.
Madeleine's deep love for all creation lights her work. Her creative blending of vibrant and delicate colors reveals some of her vision, that within the inherent tension of opposites and underlying the vast arrays of differences, there is a mysteriously unifying life to be explored and celebrated.
Her visionary art is exhibited throughout North America and Europe.
You can partake of Madeleine's art in several ways.
One of these is to purchase high-quality Giclée prints of her original paintings. Every signed & numbered print is virtually indistinguishable from the original and will grace your environment with its quiet brilliance and love for creation. You can also buy original paintings or commission Madeleine to create a specific piece.
You can also choose her ArtCards that feature specially chosen watercolors as prints in a set of 8 greeting cards, attractively packaged with envelopes and a hand-tied folder.
And have you ever seen such beautiful tatting (frivolité)? Hundreds of intricate knots in multi-colored thread create these delicacies which make sacred keepsakes.
Besides all this, she is also an accomplished player of the silver flute, and has created an album, Inspiration, with Will.
Madeleine also has created videos of her vegan kitchen and household crafts.
Click below to see and buy Madeleine's work:
| | | | | |
| --- | --- | --- | --- | --- |
| | | | | |
| Artist Prints | ArtCards | Tatting | Flute Music | Videos |
Madeleine showing a few of her tatting creations as brooches: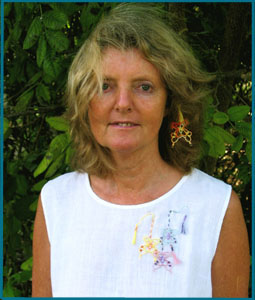 If you would like to commission Madeleine to create art for you, your loved ones, your center or your event, or would like information on ordering a painting or a print, please contact her through Karuna Music and Art at:

Madeleine Tuttle
1083 Vine Street
Healdsburg, CA 95448
800-697-6614 or 707-207-5020 (message)

Will's Music |Portraits | Seminars | Schedule |M's Art| Contact | World Peace Diet| Order | Videos| Privacy