Will's Music, Writings, Lectures, Seminars & Retreats
Dr. Will Tuttle is an award-winning speaker, educator, author, and musician.
His music, writings, and presentations focus on creativity, intuition, and compassion.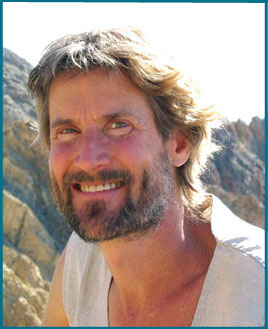 Dr. Tuttle presents about 150 events yearly at conferences, retreats, and progressive churches and centers throughout North America. A former Zen monk with a Ph.D. in education from U.C., Berkeley, he has worked extensively in intuition development, spiritual healing, meditation, music, creativity, vegan living, and cultural evolution.
In churches, he typically presents the morning special music, meditation, and message and later gives an educational seminar on developing intuition, as well as a concert of original music, "Piano Passion." These are intended to generate energy for personal and planetary awakening.
"Stirring, heart-opening, inspiring, Will Tuttle takes solo acoustic piano into a new dimension." -- New Age Retailer Magazine
On this website, you can find out more about Dr. Tuttle's book, The World Peace Diet, about his original piano music, about his seminars and retreats on developing intuition, compassion, and meditative equanimity, and about the individualized music and art portraits he does with his spouse Madeleine.

Writings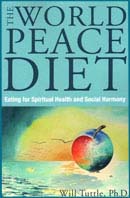 Click here for more information
The World Peace Diet has been called one of the most important books of the 21st century: the foundation of a new society based on the truth of the interconnectedness of all life. Dr. Tuttle is currently giving a series of lecture presentations around North America on The World Peace Diet. See the Tour Schedule for details.

Music
Will's original piano music is widely acclaimed for its uniquely inspiring and healing qualities.
Seminars & Portraits
Click here for more information on Will's seminars & retreats, and for flyers.

Click here for more information about the individualized Music & Art Portraits offered by Dr. Will and Madeleine Tuttle.
Visionary artist Madeleine Tuttle from Switzerland creates original paintings, Art Cards, Tatting ('Frivolité'), and collaborates with Will in creating Personalized Music and Art Portraits.
Madeleine's watercolors have been exhibited in museums and galleries worldwide. Her art has developed out of her extensive world travels, her deep interest in meditation and the beauty of nature, her love of animals, and her training as a Waldorf educator.
Buy limited-edition prints, Art Cards, and Frivolité (tatting), plus arrange Music and Art Portraits from this web site.
(Photographs of Will & Madeleine by Dilip Barman)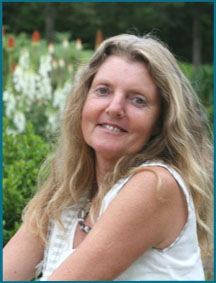 Click above for details